The White House is now making available $35 billion to keep mortgages available for low- and middle-wage citizens. Despite claims of over spending, the government has decided to combat the housing crisis. This money will make lenders more liquid and allow them to begin lending again. Though the details have yet to be finalized Republicans are already concerned over the potential cost to taxpayers.
Though many claim the economy shows signs of recovery, the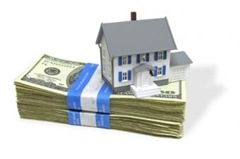 housing industry has been slow to rebound. This has prompted the White House to do all it can to support lending institutions.
This means that in the near future, more money will be available for mortgages. Expect to see lots of people out looking for the right property. I think it's time to get moving. Find under-valued property and move it quickly.
95 BANK FAILURES
Compared to just 26 last year, this year has seen 95 banks fail. Though all are covered by the FDIC, the flight of capital from banks has crippled lenders. This latest closing will cost the government an estimated $892 million, lowering its reserve fund to $10.4 billion. The FDIC will meet this week to discuss ways to replenish its fund, including imposing new fees on the banking industry.
Any way you slice it, we're bound to see people being more careful with their money. Only sound banks will prove to be tough enough to weather the rest of the year. So choose wisely when dealing with prospective buyers.
That's all the news for today. Feel free to comment on my blog and let me know what you think. Or share your experiences and help us all learn something.
Subscribe and Get Cory Boatright's $297.00 Short Sale Course for FREE:

Simply Claim Your Subscription Now to: "Your Must Read Daily News Blog" - FREE!
| | |
| --- | --- |
| | We hate spam just as much as you |
Facebook comments:
comments